Program
The detailed program will be posted once the review process has been finalized and the authors have registered. The structure of the program is given below.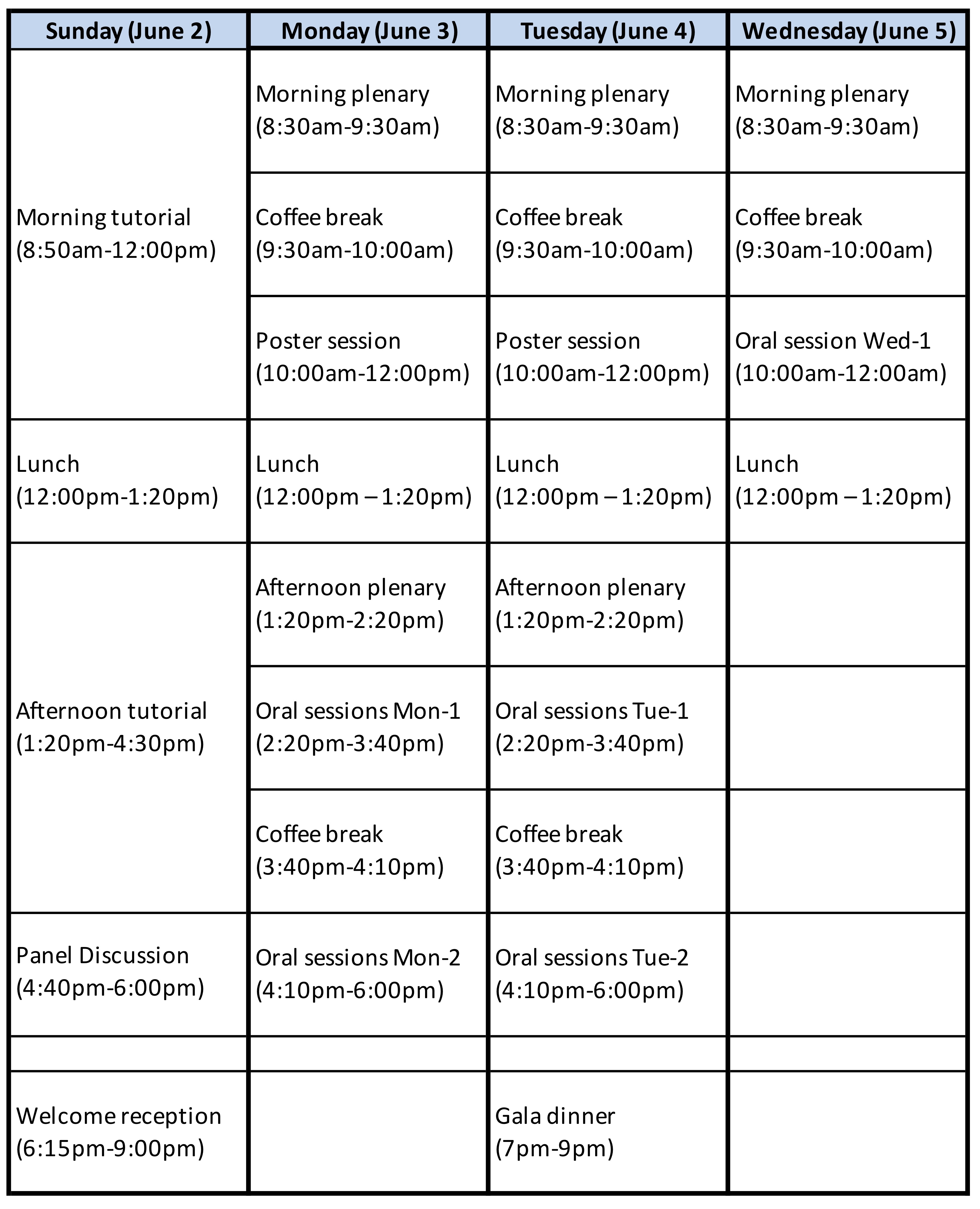 - Lunch will be included in the registration
- On June 5, those attending the 2019 Graph SP Workshop (which is also held in Minneapolis from June 5 to June 7) will have enough time to have lunch and make it on time for the GSPW19 sessions.